the big thing you need to be preparing for is feb 21st at #s for danseparc is for covers! 4 bands playing awesome covers upstairs! doors are at 8pm sharp. bands start at 8:30 and end at 11pm. danse jams will be played from 8pm - 2am. great drink prices you won't find anywhere else!

dress in purple and be prepared for a healthy dose of prince tunes. check out the bands and who they are playing. the caprolites have canceled but we are working on another band to replace them!




for the rest of the week:

first off, this wednesday, you should head over to #s for les boom with damon, fredster and brandon spinning some good electro tunes!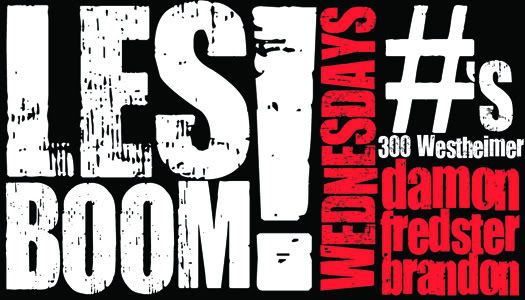 then thursday you'll want to go lesbo (gender changes and temporary gender loving is allowed.) it's grrl parts doing their uhaul thing at chances!




and then came friday the 13th. (i was born on friday the 13th so it's like a mini birthday for me. bring me presents!)

i am still doing unknown pleasures every friday night at #s. get there early! i am only on until 10:30pm! even better drink prices on fridays until 11pm than danseparc! so in honor of lux interior of the cramps who recently died....

o/~...HEY BABY! LET'S GET FUUUUUUUUUUCKED UP!...o/~




and then came valentine's day this saturday. you know what i think of valentine's day? i'm getting my kitten fixed that morning. no love for her! but you don't need love to have fun.